Seamless Eavestrough

| | |
| --- | --- |
| | Tired of getting wet when entering or exiting your building? |
| | Water splash up, damaging your new or existing siding? |
| | Water building up next to your buildings, piers or foundation? |
| | Your grass or gardens, being ruined by water run off from the roof? |
| | Water run off from the roof eroding your back fill? |
Seamless eavestrough could be your answer to solving these issues.
Lakeland Contracting has been providing customers in the Parry Sound area with Professional, Reliable Eavestrough sales and installation services since 2003.
We offer 5" seamless aluminum and steel eavestroughs, as well as
Alu-Rex continuous fastener and leafguard systems.
Purpose

The function of your eavestroughs is to guide the flow of rainwater and melting snow off your roof, into the downspout and safely away from your home's foundation. Leaking gutters and improper water drainage may lead to a variety of more serious issues.

Installations, Repairs, Maintenance

Lakeland Contracting installs and repairs eavestroughs for home and business owners in Parry Sound and its surrounding areas.

Our team specializes in seamless gutters, which means that there are joints placed in the corners only. Homeowners spend a lot of money every year in order to make sure that the outside of their home looks beautiful.

Do you really want to ruin the effect by installing a gutter that is going to warp in 5 or 10 years? Lakeland Contracting has found the solution by installing a continuous hanger that will extend the service life of your gutters and make your house look great for many years!

Call or email us today and one of our trained installers will be happy to
set up a meeting with you.

Product

Lakeland Contracting is certified to install Alu-Rex's T-Rex®, an innovative gutter management system with a continuous hanger designed to keep your gutter straight and clean for many years.

The T-Rex® Continuous HangerTM comes with a lifetime warranty on material and sturdiness. It blocks ice and facilitates drainage while extending the service life of your gutters by making them stronger from end to end.
The DoublePro™ Microfiltration Continuous Hanger™ is a dual-action gutter
protection system. It is built to stand up to the worst weather conditions in
Canada and keep your gutter free of ice and debris year after year. Its covered by
a 360° lifetime warranty, the most extensive warranty in the industry. A lifetime
warranty on materials, durability, and clog-free performance. DoublePro is the
only gutter guard whose clog-free warranty covers pine areas.

Curious to see it in action?
Curious to see it in action? Watch these quick videos and witness the performance!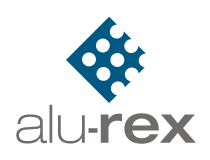 Our customers speak for us:
It was a pleasant surprise for the whole family when we arrived at the cottage to find a beautiful job done and not a speck of garbage left behind. In particular, the cuts around the downpipes through the deck were perfect. The only thing left for us to do was wait for it to rain and see how the eavestroughs worked. Of course they worked perfectly, no drips, no leaks... a clean, perfect job. Please accept thanks from the whole family.

Paul V.
| | |
| --- | --- |
| | Fixed price proposals. |
| | 5 year warranty on our installations. |
| | A broad range of suppliers to suit your colour matching needs. |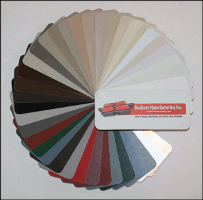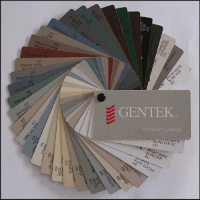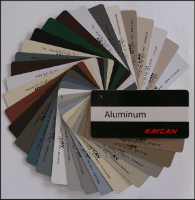 Want To Install your self?
No Problem!
We can make custom trough on site, or for pick up
at our offices at 238 Oastler Park Dr.
We supply all the materials necessary for the install.
Contact Us Now
705-378-0544


Or Email:
Copyright © 2011 Lakeland Contracting/Georgian Bay Cottage Services and Construction LTD.
Site built by Mike Garside. Site created using XSitePro